DIY Grant Writing Series Part One
March 17, 2020 @ 2:00 pm

-

4:00 pm

EDT

$15
Grant funding is a great way to support and expand your programs, but it's a notoriously frustrating and confusing process.
The DIY Grant Writing Program presented by Grants Ink © in collaboration with The Center for Social Change is focused on providing nonprofit and fiscally-sponsored organizations a clear cut practical framework on how to find, acquire, and sustain grant funding that can be put into action right away! When we're done, grant writing will go from being a stressful and mundane task to an empowering way for you to increase impact and make a real change in your community!
Part One: Overview of the basics of grant research and writing. In this introductory 2-hour workshop we'll discuss what a grant application entails, how to make your proposal pop and where to find grant opportunities.
Part Two: Overview of grant funding strategy and best practices.
Part Three: Practical application of grant writing and research. (Coming Soon)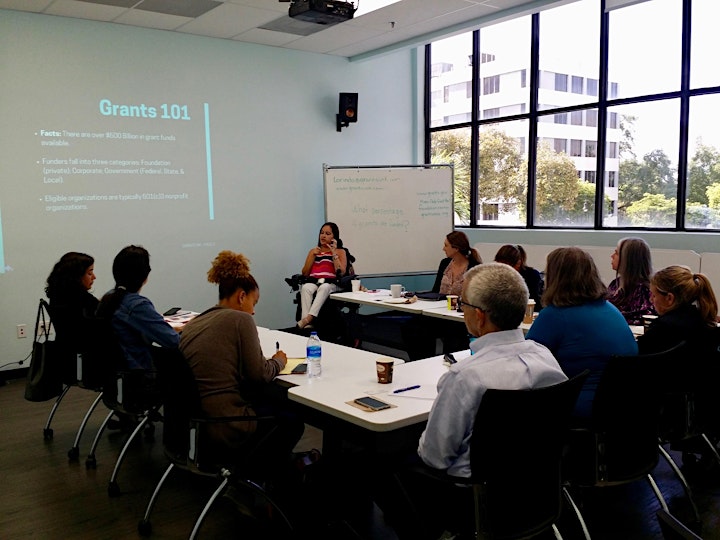 About the presenter:
Grants Ink © mission is to empower nonprofits with the knowledge and skills to craft proposals that attract funders and create real change in the community. We believe that grant funds should be equally accessible to all qualified nonprofits and that with the right tools, organizations can achieve sustainability and growth. We're here to support impactful causes that serve our communities needs and create a better world for all.
Lorinda Gonzalez is an AGWA Certified Grant Writer and Trainer and Director of Grants Ink ©.
She brings over 10 years of grant writing experience to the team leading to over $14M in awarded funds from government, local and private funders.
Additional details:
The Center for Social Change is located on the corner of Coral Way and SW 21st Avenue in the offices above Xixon restaurant, on the second floor.
If you're traveling by car: There are metered spaces on Floor 2A of the parking garage attached to 2103 Coral Way. Floor 2A also has paid disabled permit parking and paid electric vehicle recharging stations. You can pay with the ParkJockey, or Pay-by-Phone app (code: 34031). There is also metered street parking adjacent to the building payable with Pay-by-Phone and there is some free street parking in the surrounding neighborhood, especially south of Coral Way. Be sure to observe "Residents Only" and "No Parking" areas.
If you're traveling via mass transit: Miami-Dade Bus #24 and the free City of Miami Coral Way Trolley both stop just around the corner from the building. Both bus lines connect to the Vizcaya Metrorail Station at Coral Way and SW 12th Ave.
If you're traveling by bike: Bicycle racks can be found along the sidewalk in front of the building and in the garage.
Image and Audio Consent and Release:
If you do not wish to be photographed or recorded, please inform Center staff upon arrival at the venue and we'll accommodate your request. The Center for Social Change will be taking digital photography and/or videography throughout the event. The photographs and/or video may be used across our platforms, including publications, websites, email newsletters, social media, presentations, media releases, and marketing materials. The Center for Social Change does not intend to use these photographs/videos in any manner other than for the purposes stated above. By registering for this event, you grant permission for the Center for Social Change to use your photograph/video in this manner.