DIY Grant Writing Series Part Three
July 30, 2020 @ 1:00 pm

-

July 31, 2020 @ 6:30 pm

EDT

$325
Grant funding is a great way to support and expand your programs, but it's a notoriously frustrating and confusing process.
The DIY Grant Writing Program presented by Grants Ink © in collaboration with The Center for Social Change is focused on providing nonprofit and fiscally-sponsored organizations a clear cut practical framework on how to find, acquire, and sustain grant funding that can be put into action right away! When we're done, grant writing will go from being a stressful and mundane task to an empowering way for you to increase impact and make a real change in your community!
Part One: Overview of the basics of grant research and writing.
Part Two: Overview of grant funding strategy and best practices.
Part Three: Practical application of grant writing and research. In this 2-day, intensive workshop we're putting pen to paper and giving you the opportunity to craft your own tailored research report, choose a grant to apply for, draft the application, present your case to our "funding board", and receive real-time feedback on your proposal! The best part is that you'll have enough completed at the end of the two-day workshop that you'll be able to submit the proposal for real funding! You can attend part three even if you did not attend part one and/or part two!
Class Agenda
Day 1: Thursday, July 30th
1:00 pm -1:30 pm: Live Welcome* & Introductions
1:30 pm – 3:30 pm: Video Instruction 1: Research & Workplan Development
4:00 pm – 5:30 pm: Live Instruction: Project Rollout – Drafting a grant proposal
Day 2: Friday, July 31st
9:00 am – 10:00 am: Video Instruction 2: What is a proposal? Establishing an outline*
10:00 am: Email assignment
10:15 am – 12:00 pm: Video Instruction 3: Let's draft your proposal!
12:00 pm – 1:00 pm: Break
1:00 pm – 2:00 pm: Live Check – in
2:00 pm – 4:00 pm: Individual & Group Work Time
4:00 pm – 6:00 pm: Live Presentations and Feedback
6:00 pm – 6:30 pm: Final Thoughts*
Active C4SC Members receive 20% off!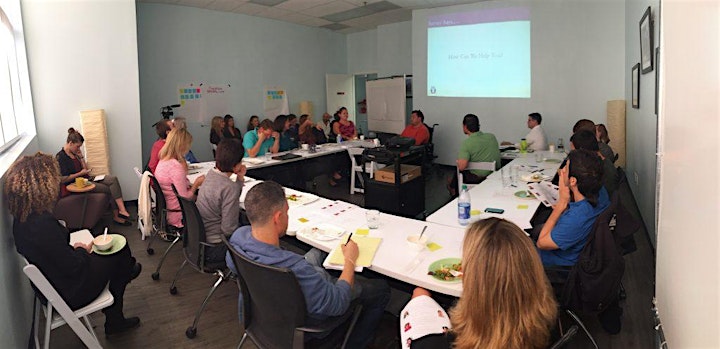 About the presenter:
Grants Ink © mission is to empower nonprofits with the knowledge and skills to craft proposals that attract funders and create real change in the community. We believe that grant funds should be equally accessible to all qualified nonprofits and that with the right tools, organizations can achieve sustainability and growth. We're here to support impactful causes that serve our communities needs and create a better world for all.
Lorinda Gonzalez is an AGWA Certified Grant Writer and Trainer and Director of Grants Ink ©.
She brings over 10 years of grant writing experience to the team leading to over $14M in awarded funds from government, local and private funders.
Additional details:
This workshop will be hosted on Zoom. You will receive the link to access the workshop via email after signing up.
The workshop recording will be available for viewing for a limited time to participants who complete the evaluation survey at the end of the workshop.
Image and Audio Consent and Release:
This workshop will be recorded. By attending this event, you acknowledge that your image and audio may be captured in the recording pending your participation, and you agree that the Center for Social Change reserves the right to license, sell, archive, maintain, distribute, and/or share the workshop recording for any reason or purpose, and you release the Center for Social Change from all liability related to the live virtual workshop or the use of its recording.